The Morning Side of the Mountain
Upstate Theatre Project
in association with Drogheda Art Festival
&
with Peadar and Kathleen Elmore
The Morning Side of the Mountain is a multi media presentation based on community recordings collected in 2019 by Upstate Theatre Project in partnership with Carlingford Heritage Trust.. The project focusses on the selected stories of Peadar and Kathleen Elmore from the collection. Their stories integrate the personal with the social history of the Cooley peninsula weaving stories of forbearance and resilience and told with their wonderful brand of humour and wit. A beautiful rendering of the power of the oral tradition blended with the artistic visual interpretations by artist Vivienne Byrne and the sonic eloquence of the compositions of composer Breifne Holohan.
1st of May, Droichead Art Centre as part of Drogheda Arts Festival 2022. 8pm. Tickets available HERE.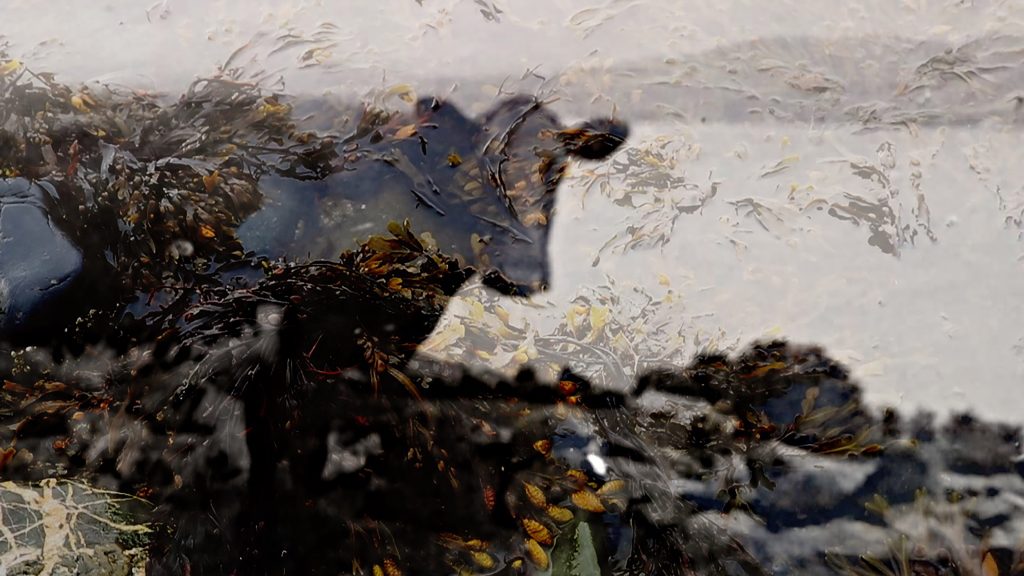 In 2019 Upstate Theatre Project in partnership with the Carlingford Heritage Trust undertook a series of recorded conversations with members of the Cooley peninsula. Some twenty recordings were made to initiate the first oral history archive of the Cooley region.
In 2020 Upstate Theatre Project set to return to a number of participants to explore artistic responses to the their recordings with them. Amongst the many voices recorded were the couple Peadar and Kathleen Elmore. Both had sadly succumbed to Covid-19 during the height of the pandemic.
This project pays tribute to a wonderful couple who's stories of a long life, lived in the beautiful surroundings of Cooley, was shaped by landscape, time and culture. With a lyrical brogue and a feel for the funny bone Peadar and Kathleen illustrate the wondrous in the everyday with tales of endurance through the upheavals of World War II and the trials of the Troubles to the delight in the finer things of a simple life in rural Ireland.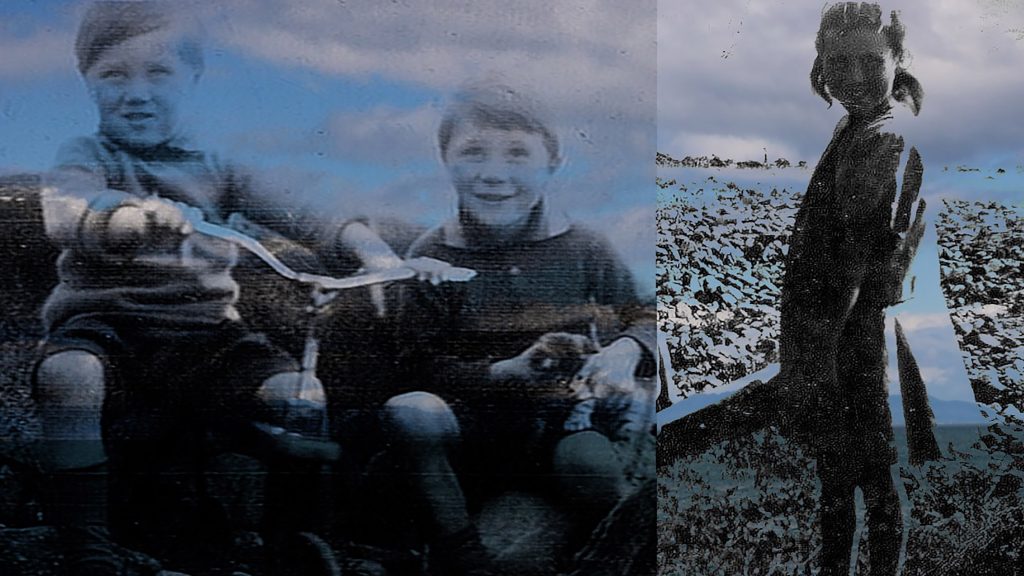 Mammy said I was a villain now. "Our Kathleen was a villain!" I often hear her saying that, and I'd think "What did I do that was so bad?"
Working in collaboration with the family Upstate augments the oral tradition with stunning interpretations of the family photographic archive and filmed footage of the imposing beauty of the countryside all set to a transfixing soundscape that celebrates the ordinary as the extraordinary phenomena it is.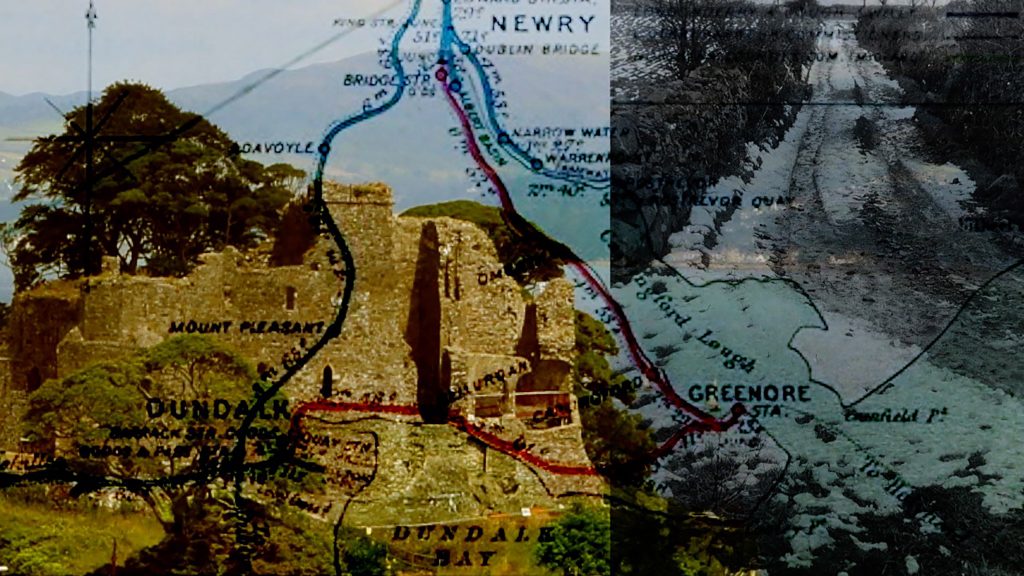 Vivienne Byrne
Upstate Theatre Project continues its relationship with Visual Artist and cultural activist Vivienne Byrne. Vivienne's work traverses the many boundaries of visual mediums working as an illustrator, videographer, graphic designer. She also incorporates drawing, painting, print, sculpture, performance as well as video editing, projections and digital technologies in her solo work. Her personal work aims 'to explore methods of presenting captured moments as visual music'.
Vivienne has a long history in facilitating multidisciplinary creative workshops in the community. She is a founding member of Borrowed Ground Artist Studio and Chairperson of the Droichead Arts Centre. She has collaborated with Upstate on a number of projects including Light Boat at High Tide, A Compendium of Understanding Vol. 1, and as a participant on The Far Side.
Breifne Holohan
Breifne is a musician and composer from Drogheda. A graduate from Dundalk Institute of Technology with a B.A. In Applied Music, he specialised in composition under Dr. Ian Wilson. As both a composer and musician he has won a number of awards including the Bill Whelan International Music Bursary for Young Composers. He released his debut, Eastern Passages, an album of original compositions for electric guitar and electronics. His second album, San Francisco

Dreaming, was released in 2016. He has written scores for The Dream Work, a Collaborative Artists Company production, and Kelley-Abbott Dance Theatre productions, Launch Day and Deeds Not Words. He has produced albums and recordings for My Fellow Sponges, Roisin Ward Morrow and Sean Matthews. He is founding member of fusion/ambient project, six-string drum and is guitarist in traditional Irish duo, Uisneach.